Re-Design, Branding and UI design of Ikea website. 
I designed the IKEA logo with more straight edges. I added a slogan that has two meanings: natural selection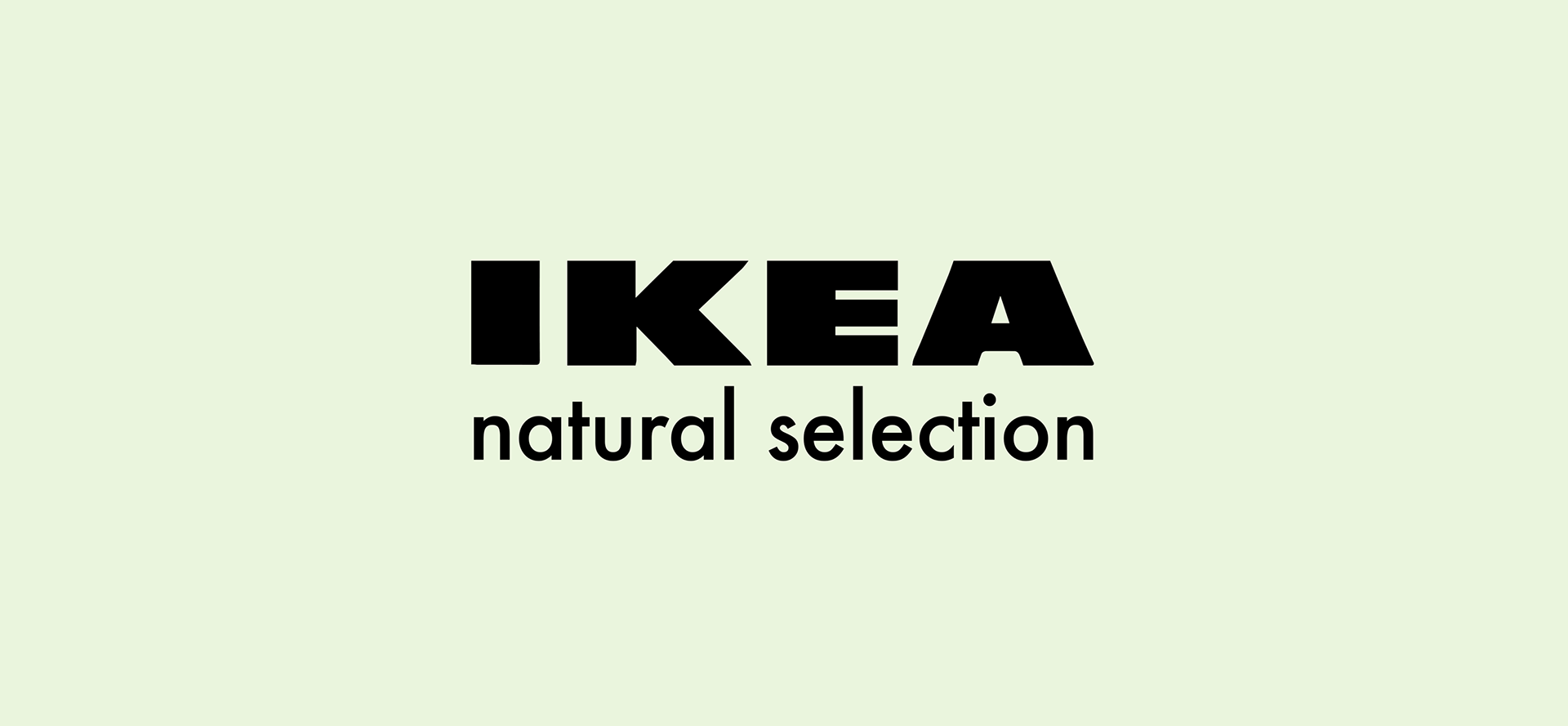 I was inspired via the soft colors in the nature and when I designed the products composition. 
I thought how order can give a calm and elegant feeling for the user  
I developed a brand new, more refined and well thought Ikea website. 
which is minimalist, modern, and simple.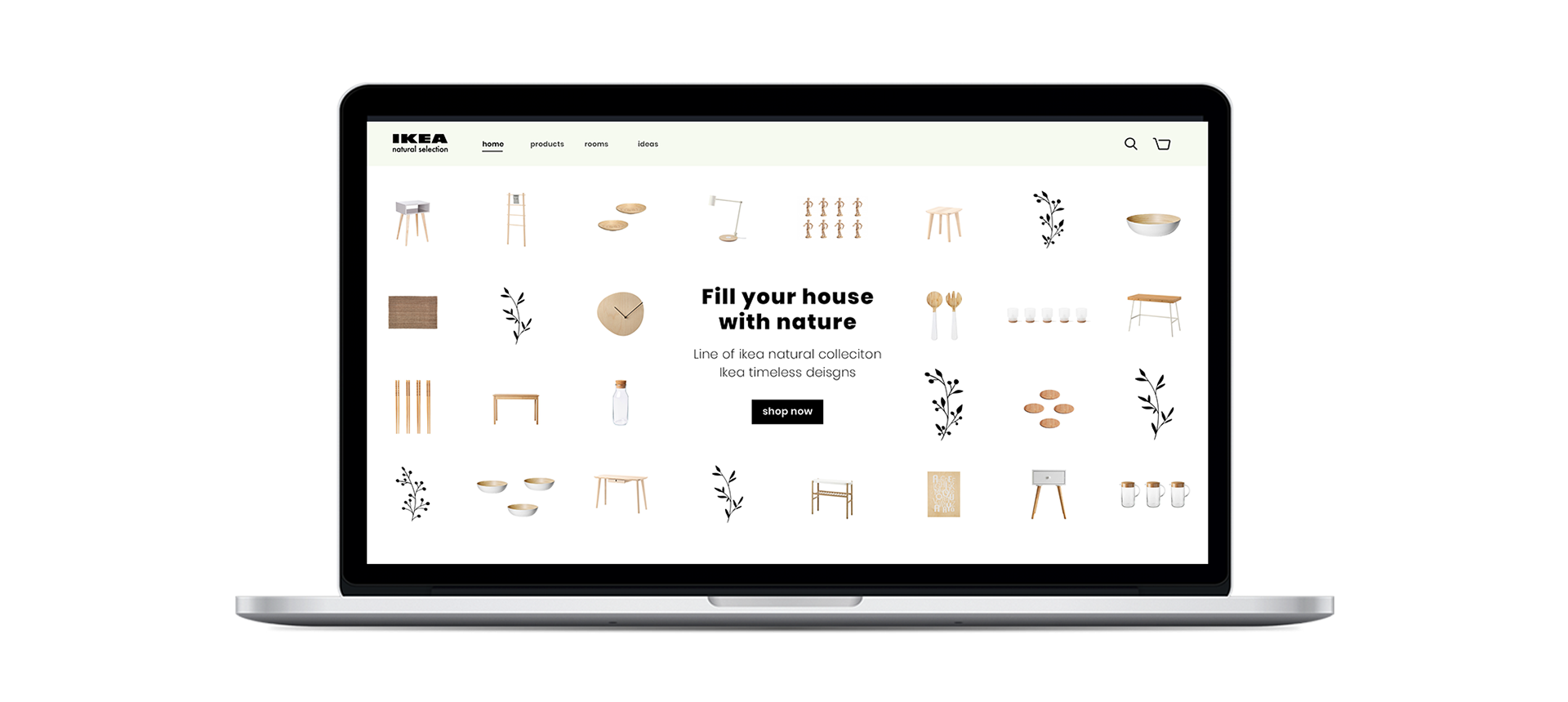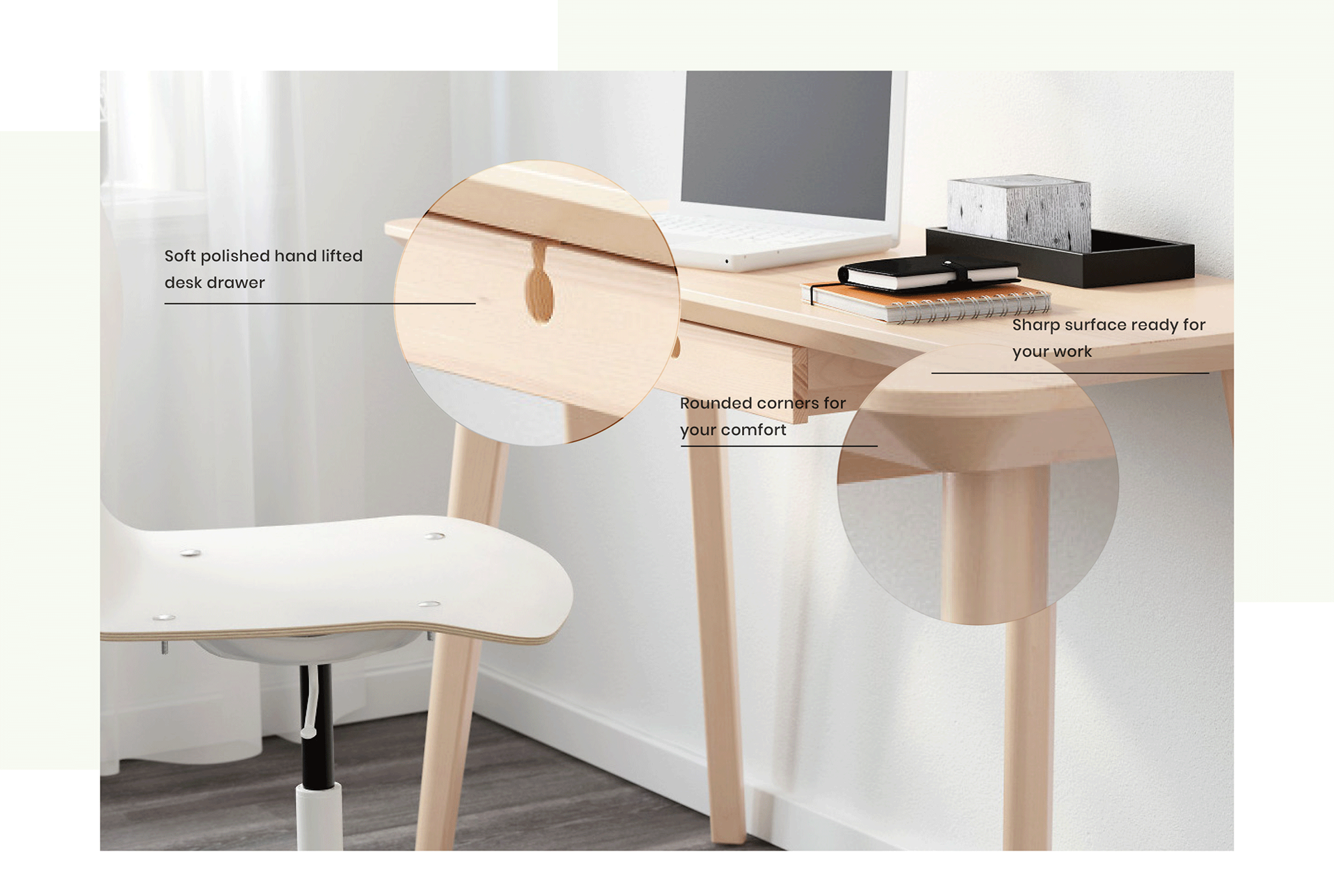 Responsive Product Page Design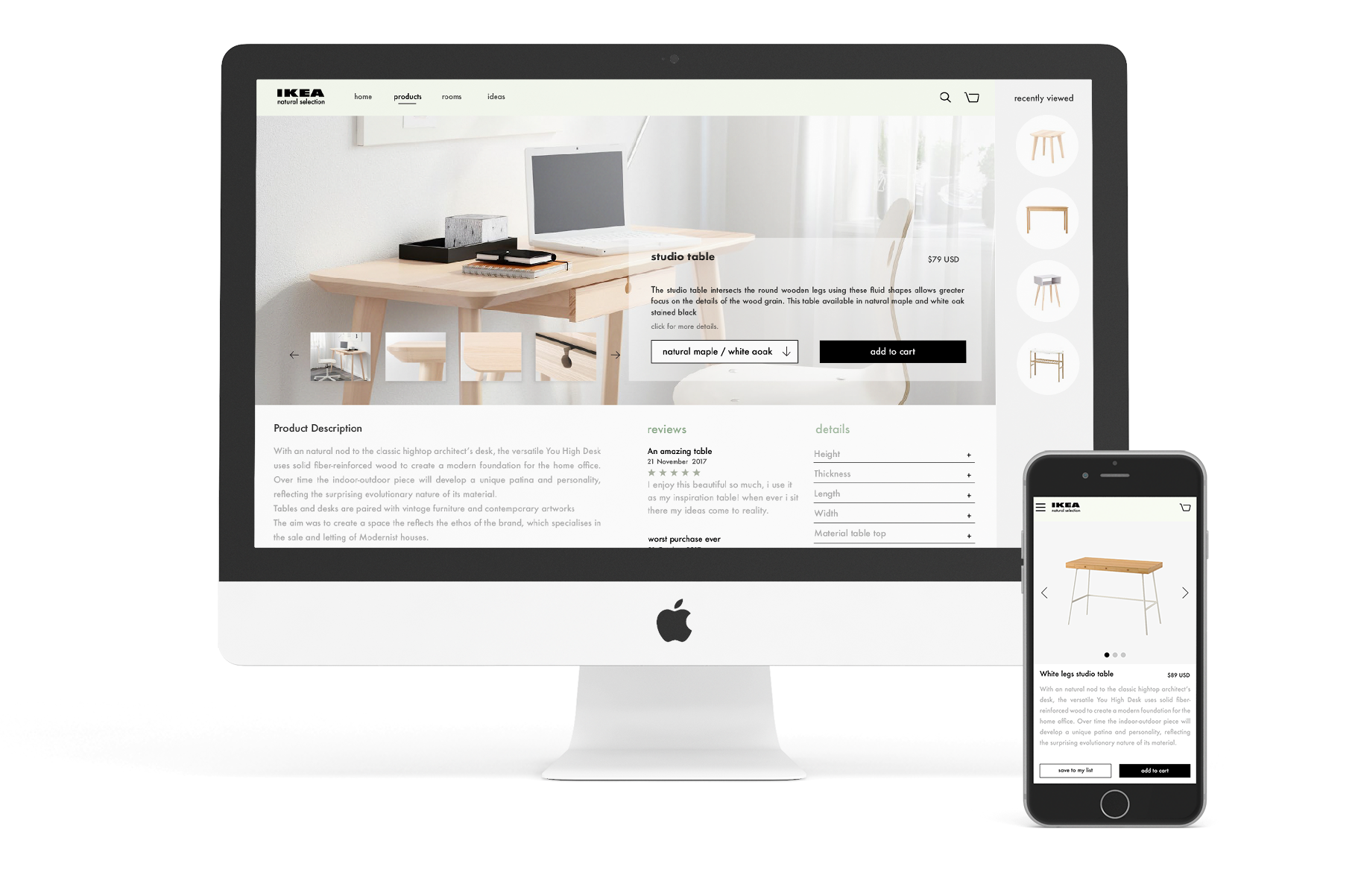 Ikea - Product page Design
A clean way to communicate with Ikea products, refined and well thought. 
A minimal and clean design for the product page, puts emphasis on product quality and style.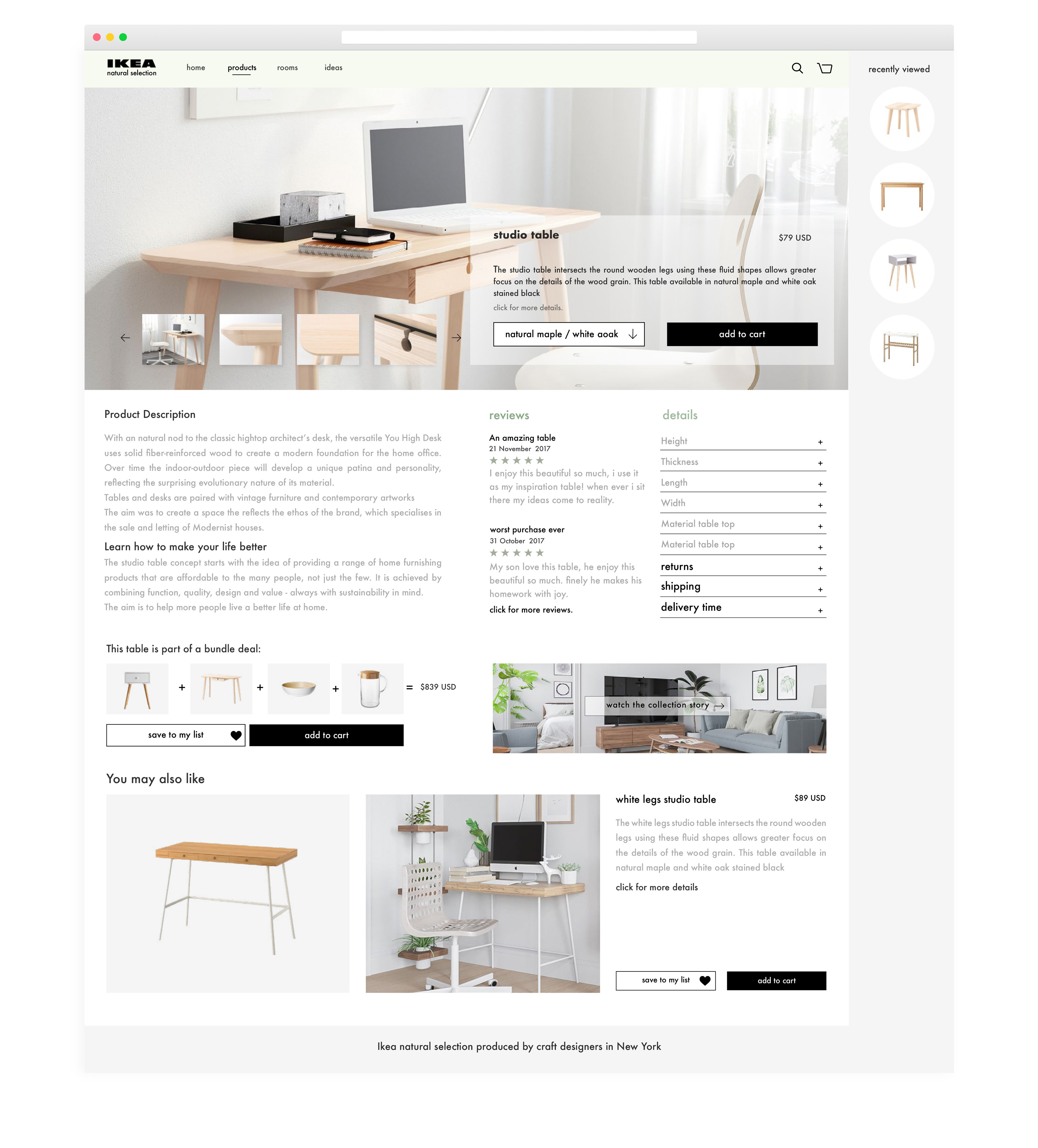 Ikea - Product Gallery Design

© 2019 by Sigal Viente | 
sigalviente@gmail.com